"I found out about Gladrags through a school I was working at. When I retired, I knew I didn't want to volunteer anywhere with technology. I've been here 5 years now – I love it and it is very rewarding. You learn new skills you never thought you could."
Marilyn Fuller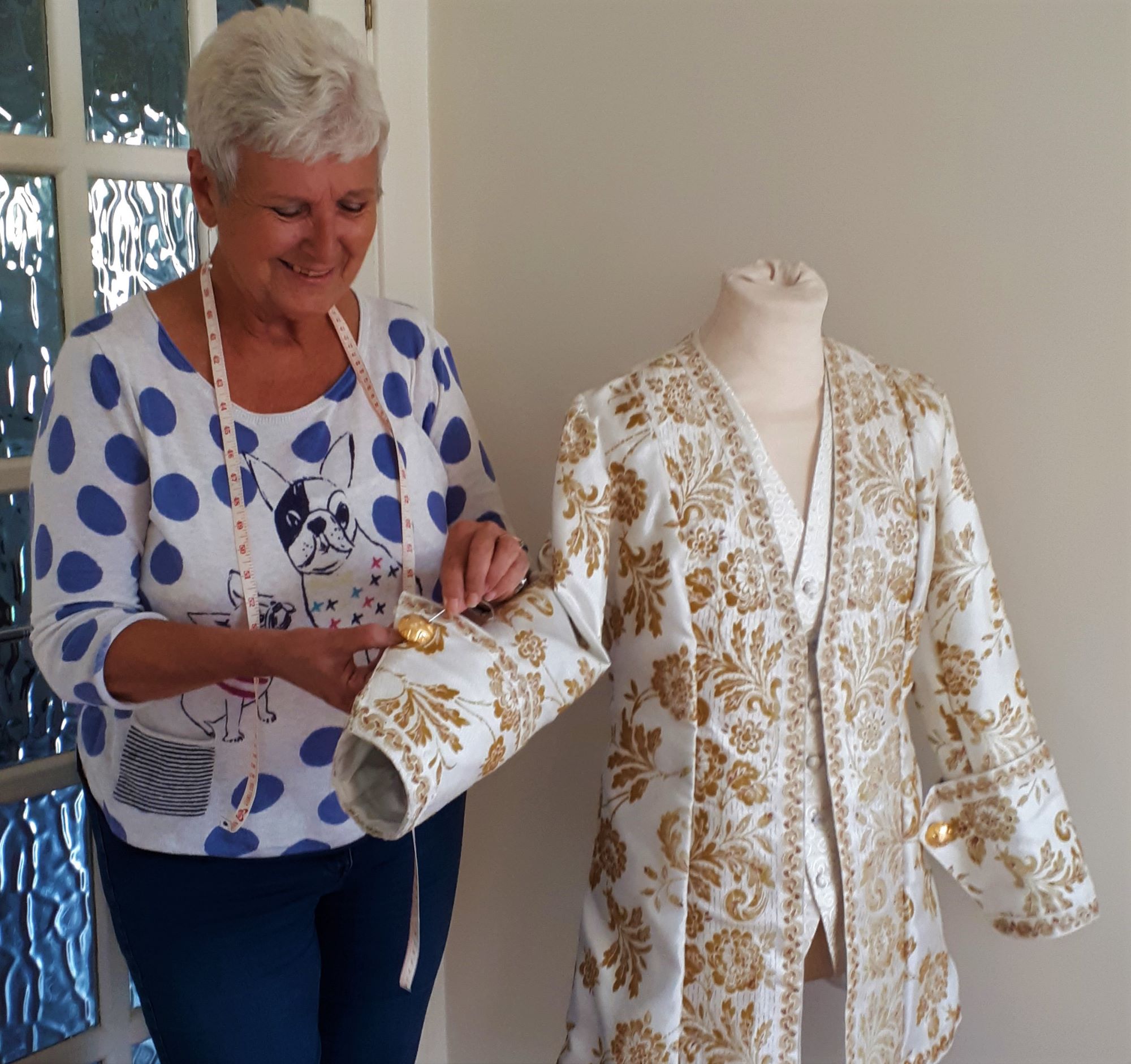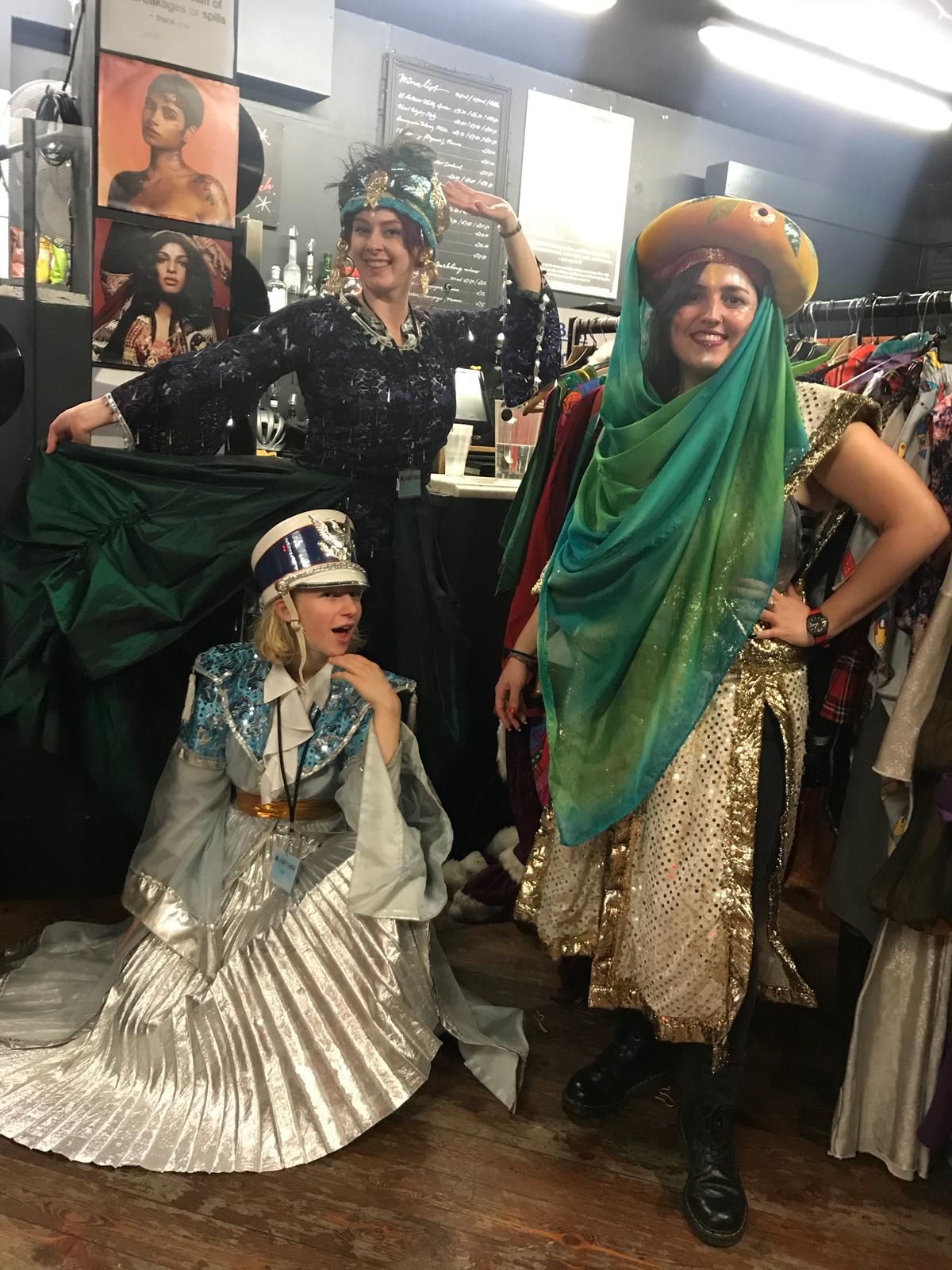 "Volunteering with Gladrags was a phenomenal experience. I studied Fashion History so I loved working with costume, and I found the community outreach events especially rewarding to volunteer at! There's such a unique team of lovely staff and volunteers who were a treat to work with, and Gladrags also offered opportunities for us to learn new skills, such as sewing."
Sarah-Mary Geissler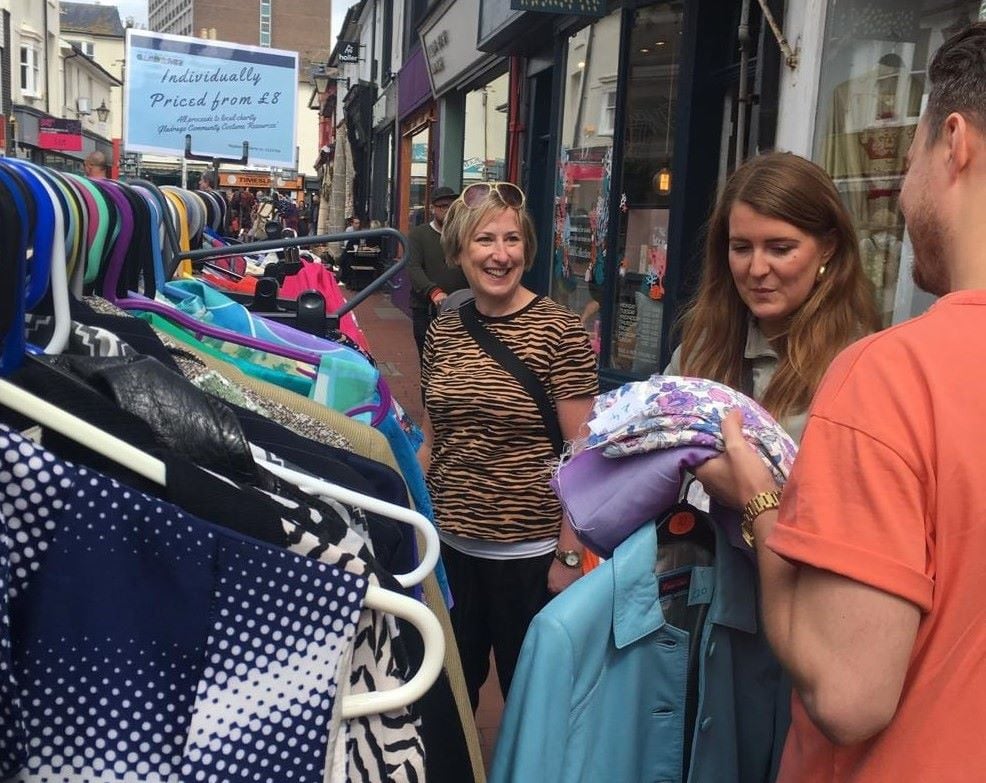 "I enjoy engaging with the public at our Sales and love helping out with Storybox. Seeing the difference a Gladrags event like this makes to local families on hard times has had the biggest impact on me."
Lara Pearson.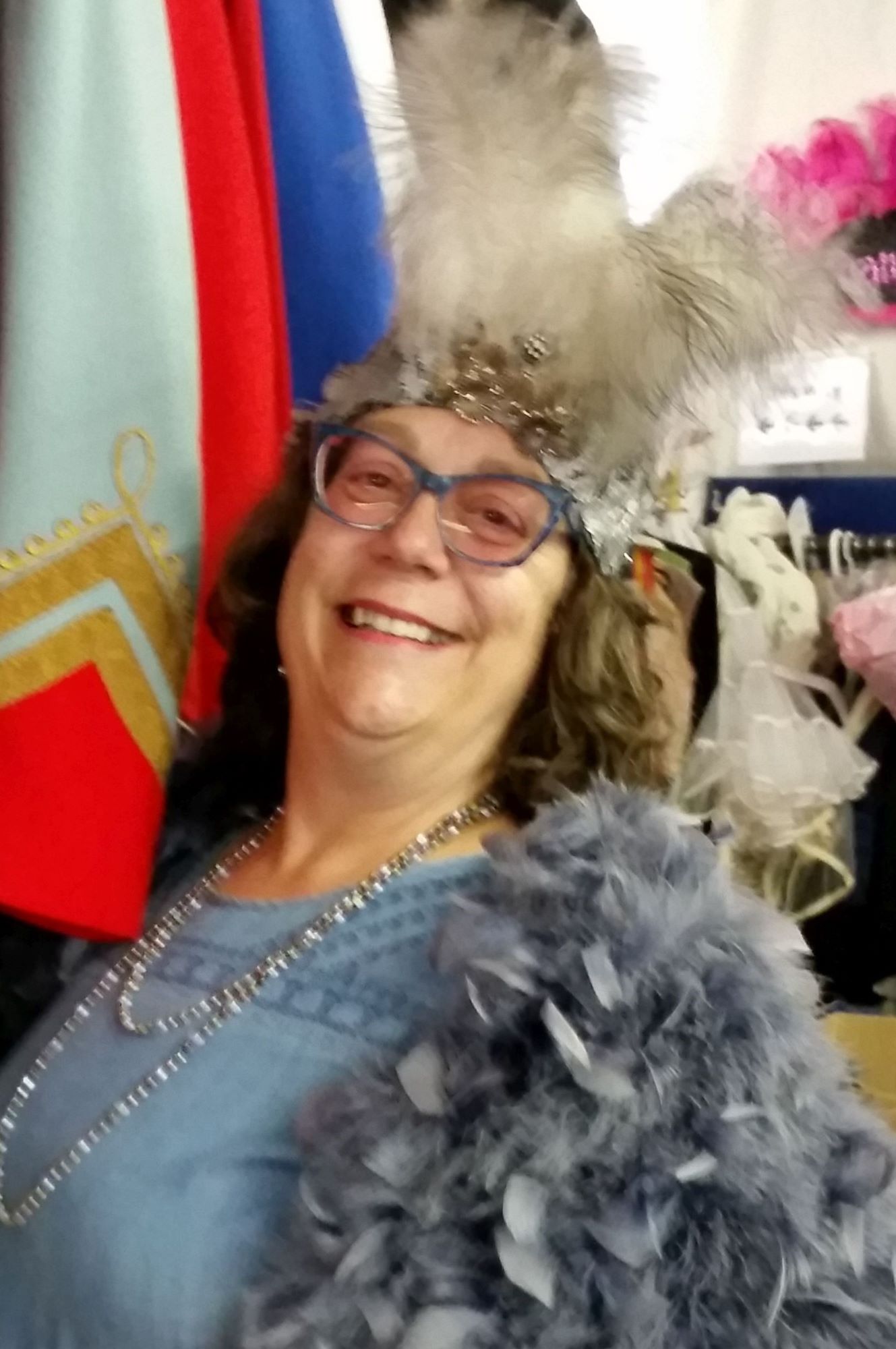 "I enjoy my time volunteering at Gladrags as it is such a safe and caring organisation. Working with jewellery and costumes is very rewarding.
I learn something new each week. It might be facts about historical costume, a new way to repair a garment or how to turn an umbrella into a jellyfish outfit!"
Fifi Wheeler
Alison took part in our Suffragette workshops at Patcham Junior School with a group of girls with educational and emotional needs. They learnt about the suffrage movement with us and acquired sewing skills at the same time. With her many years of sewing experience Alison was able to share her skills and support them in crafting their own 'Votes for Women' sashes before they all stepped into the shoes of their campaigning ancestors, dressing in garments of the time to re-stage demonstrations and re-enact the first vote on the centenary, December 14th 2019.

"I really enjoyed helping children to make costumes to illustrate history."
Alison Hirst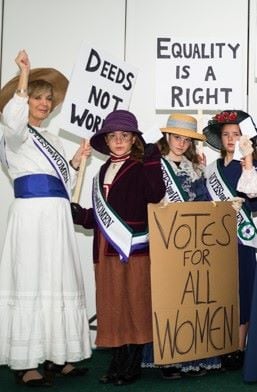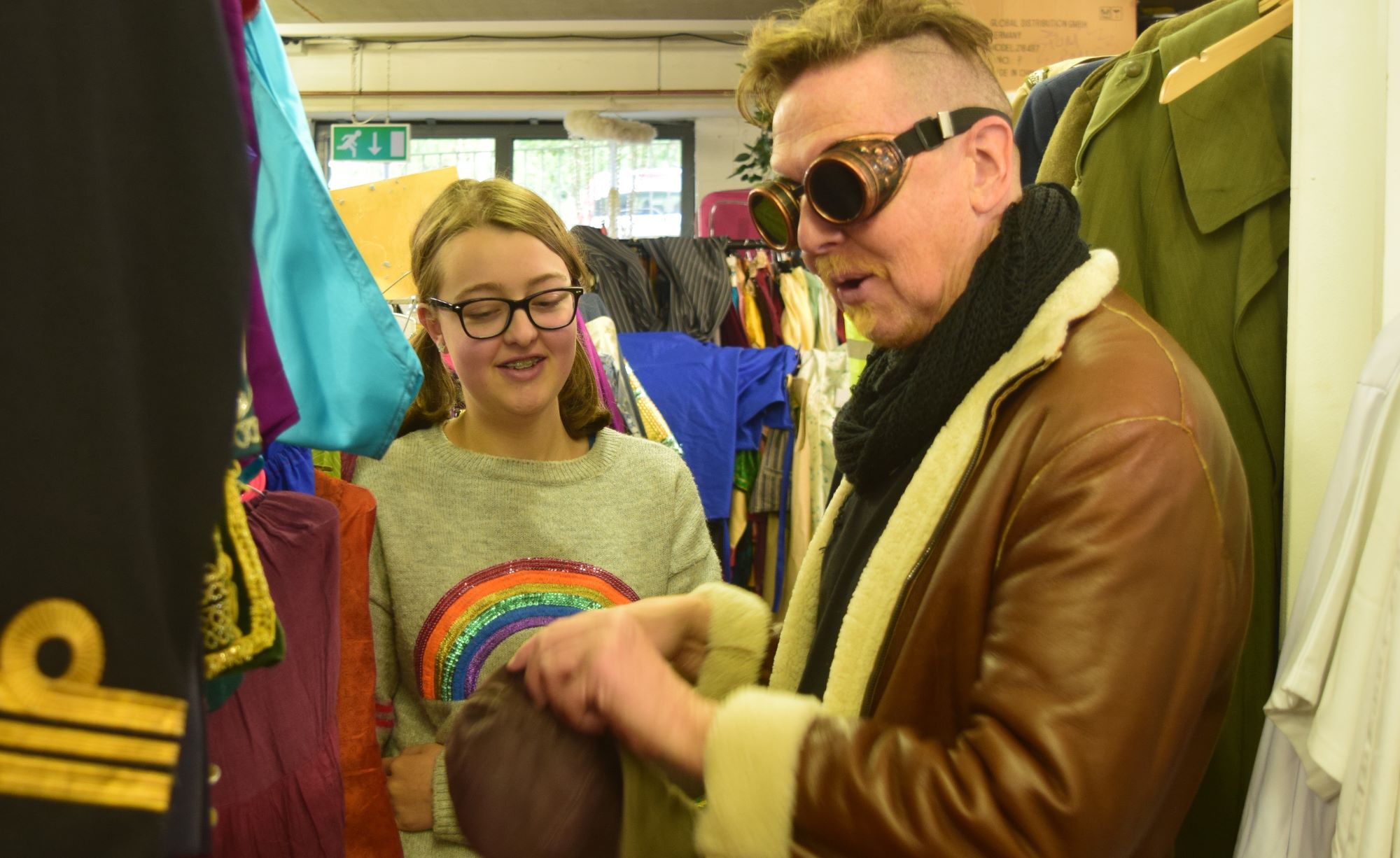 "I really enjoy volunteering at Gladrags because it's amazing to be around such a variety of costumes and it really inspires me. I also enjoy styling and helping to put pieces of clothing together to create a costume."
Rose Locke
"I volunteer with Gladrags because I've always loved clothes. I did a Fashion & Textile degree but didn't enjoy the industry. Gladrags brings me close to clothes again without the pressure of a job. My Thursdays at Gladrags are like a moment of mindfulness, a me-time indulgence amidst a week spent either working or organising the family."
Sam Bennet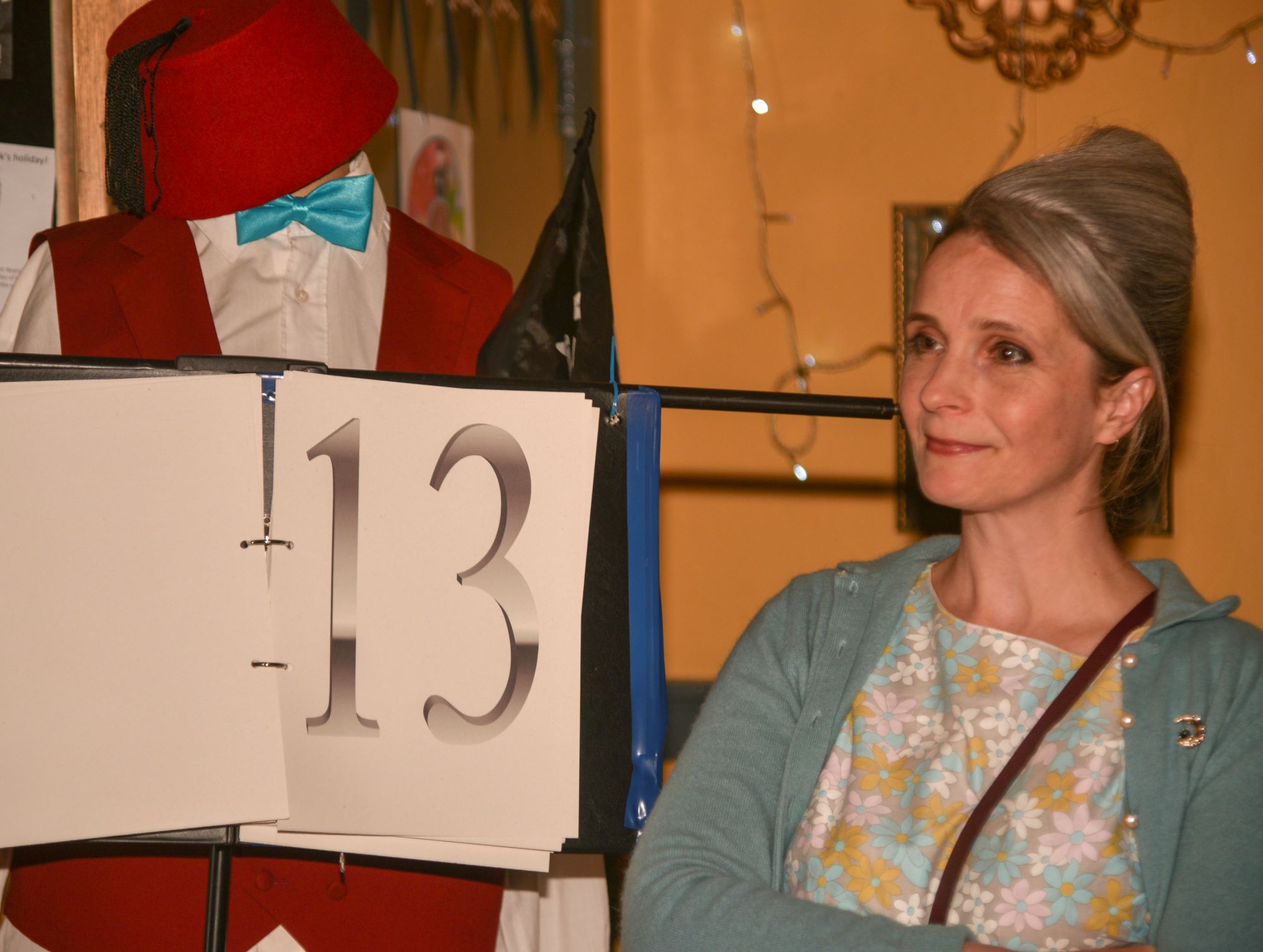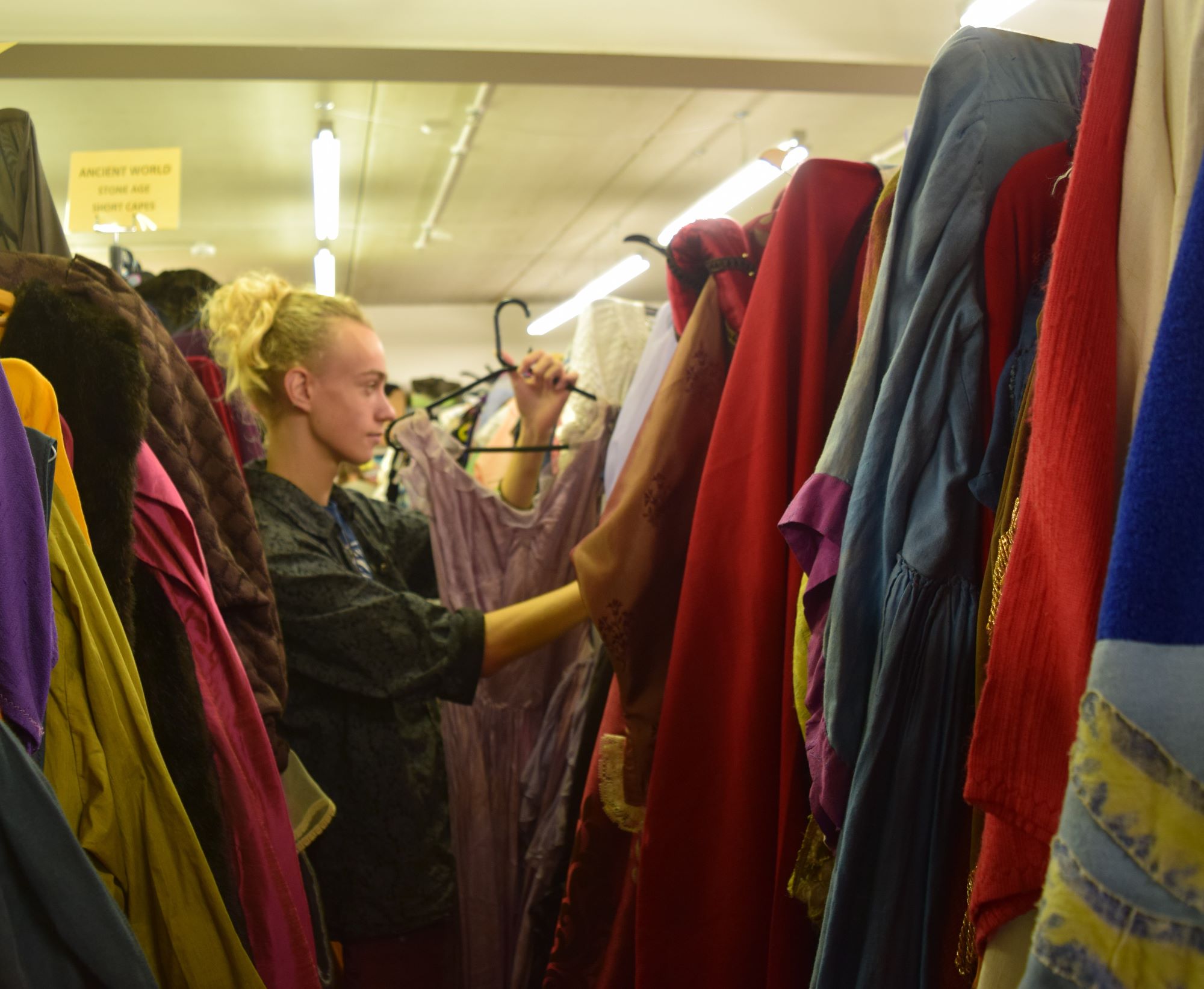 "I am really interested in production design and every week I learn a new thing about clothing from different periods. It's really fun helping people find the right outfits. I see myself making films in the future and volunteering for Gladrags helps me think about different aspects of film production."
Jonah Garret-Bannister