We are open by appt Tuesdays, Thursdays and Fridays 10am to 6pm.
Before enquiring, please view our current hire procedures here.
The store holds over 7000 costumes and accessories for adults and children, as well as reminiscence, historical and cultural artefacts and a small amount of props.
Our HISTORICAL COSTUMES span from STONE-AGE right through to PRESENT DAY. The majority of 20th century stock is authentic period clothing, organised by decade most sections include costumes to suit day / evening / night / indoor / outdoor / all seasons.
Our WORLD DRESS currently covers Asia, Africa, Europe, Middle East, South/ North American and is made up of authetic garments from around the world,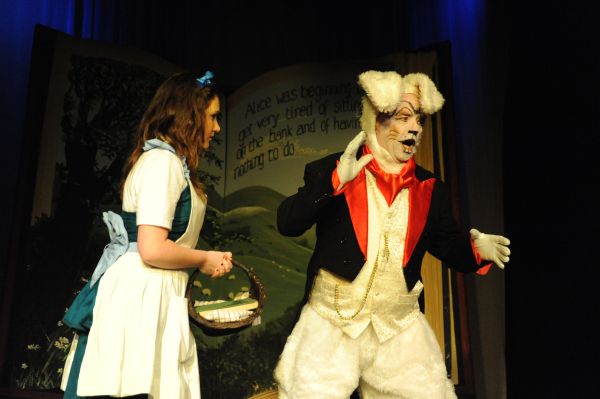 "Without costumes, you feel like something's missing, you're just saying the lines and acting them out. With costumes you feel like you're actually that person, you imagine you're actually in that time."
Young Member of Beacon Arts Youth Drama
We Also Stock:

Pantomime, Musicals, Dance (including some sets)
Animals, Insects, Sea and Mytholoigcal Creatures
Uniforms (Military and Civilian)
Fantasy, Fairytale, Clowns Christmas and Fancy Dress
Props, decorations, draping fabric and bunting flags in many colour combinations
We like to cater for all shapes, sizes and needs, and if we haven't got exactly what you're looking for, we encourage you to alter and adapt our costumes as much as possible so they work for you. We may also have volunteers on hand to adapt and/ or make up costumes for you!
Donations of quality costumes and vintage clothing are always greatly appreciated!
To view some more of our collection visit our Facebook User Gallery and our Facebook Album page
Service

We like to make our approach to costume hire as differentiated and flexible as possible, responding to each group's particular needs.

Here are some of the ways we can help you:
visit us simply to browse and get ideas and inspiration for your project from what is available at Gladrags.
take costumes away for fittings for FREE to assist in the project's design or other creative process.
have the freedom to search out and put outfits together yourselves, with or without assistance, or have us put outfits together for you.
in non-covid times, we would invite you to bring your group to Gladrags for fittings and/ or to explore the role of costume in their project, make guided choices and feel inspired!
benefit from discounts for long-term hires and rehearsal weeks, ensuring your group members have the time to familiarise themselves with their costumes, and get the best out of them.
get support from us with the design, making, adapting and sourcing of costumes for your project, including ideas on how to make effective costumes on a small budget (contacting us well in advance works best).
get help from us in shaping costume elements of your project, for example, workshops, community events, reminiscence sessions.
Opening times by appointment: ****************************** Tuesdays 10am to 6pm Thursdays 10am to 6pm Fridays 10am to 6pm
Unit 10 Westergate Business Centre
Westergate road
Brighton
BN2 4QN