We need your help right now!
We rely on individual donations to help keep our low-cost services going and to reach out to local communities. Our experienced Outreach team have been busy taking the magic of costumes to groups and individuals of all ages who experience disadvantage (read more) and running skill-building sewing courses for children with learning disabilities and special educational needs (read more). A contribution from you will help us reach even more people!
"These opportunities are so needed locally in an area of social and economic deprivation. Many parents/carers cannot afford trips out, new toys. This fun, busy, colourful storytelling includes children so they help to invent the stories, and is positively different to more inhibited forms of play." Clare Barnard, Early Childhood Project, Tarner.
The three very best ways to donate are:
Click on 'donate now' button which will take you to BTMydonate, – online giving that is both free to you and us, and truly every little helps!
Give in person (we'd love to see you!) or by post: cheques payable to 'Gladrags Community Costume Resource' and sent to us at: Unit 10, Westergate Business Centre, Westergate Road, Brighton, BN2 4QN.
Give regularly: being able to count on your continuing support will greatly help us to plan ahead for next year's community projects, and ensure we can provide our resources long-term. You can give to us monthly, quarterly or yearly, and you are in control of the amount, and overall time-span of your donation. Please complete and return (by e-mail or post) our standing order form to help us make a difference year on year.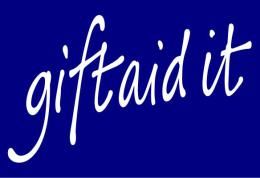 However you are able to support us, please choose to gift aid your donation if you are a UK taxpayer. Gift Aid increases your donation by an extra third, at no cost to you, by claiming back income tax from the government that you will have already paid on your gift to us. Gift Aid is worth an extra 25p for every £1 you give!
BT Mydonate and standing order donations: simply tick the Gift Aid box.
Cash donations up to £20: we can automatically claim Gift Aid on your behalf.
Donations by BACS, cheque, standing order, or cash above £20: please complete and return (by e-mail or post) our short GIFT AID FORM
Opening times for CLICK & COLLECT by appointment: ****************************** Tuesdays 10am to 6pm Thursdays 10am to 6pm Fridays 10am to 6pm ******************************
Unit 10 Westergate Business Centre
Westergate road
Brighton
BN2 4QN