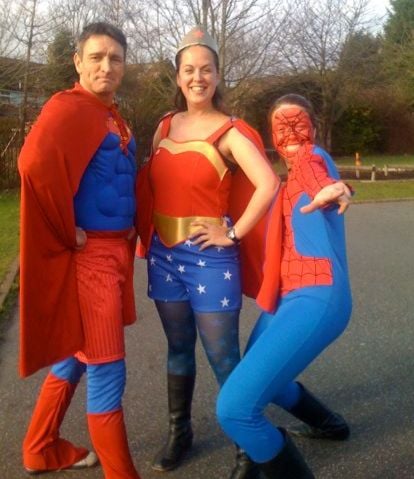 Coldean Primary School: three superheroes take over the classroom – or are they teachers? Pupils invent their own superheroes, inspired by mysterious objects and costume pieces, and write their own superheroes' adventures.

Woodingdean Primary School: Vikings storm and sack the classroom (a bit!) to introduce the new history topic. Our Vikings Resource Box helps children to reflect on life 1600 years ago.

Moulsecoomb Primary School: with help from our masterful Storyteller, a Tudor Feast is staged, where class groups take turns at being the Tudor entertainment troupe for the Queen!

Hillside Special School: Roman and Egyptian Resource Boxes play a key part in a multi-sensory approach to cross-curricula learning.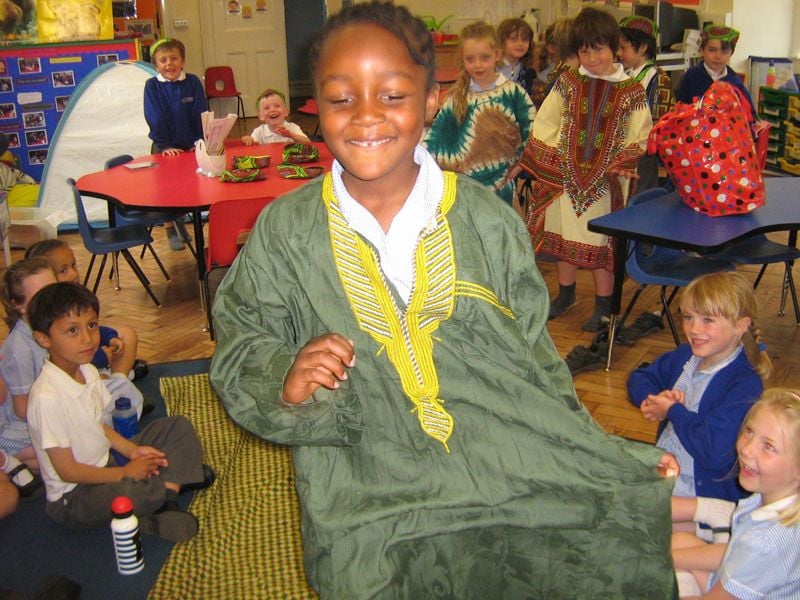 Hove Park Secondary School: students are given responsibility to arrange group visits to our store to select costumes together for drama exams.

Bevendean Primary School: traditional cultures are brought to life with 6 discovery Resource Boxes from around the world: India; Madagascar; Peru; Russia; China; Spain.
Cottesmore Primary School: pupils put on an African fashion show with authentic African clothes as part of their Art Week activities.

Hamsey Primary School: yr 6 pupils take a trip to Gladrags with their teacher to select their own costumes for their production of Wind in the Willows, making costume intrinsic to the whole experience.

Cardinal Newman Secondary School: clown costumes and props provide inspiration (and some very silly dressing up fun) for AS photography project.
"We were looking at poetry from different cultures. Gladrags provided us with a great selection if the Indian clothing and items described in the poem we were studying. This really helped the class to better understand the text, especially the cultural and social context, and lead to particularly empathetic writing"
Harris Academy Secondary School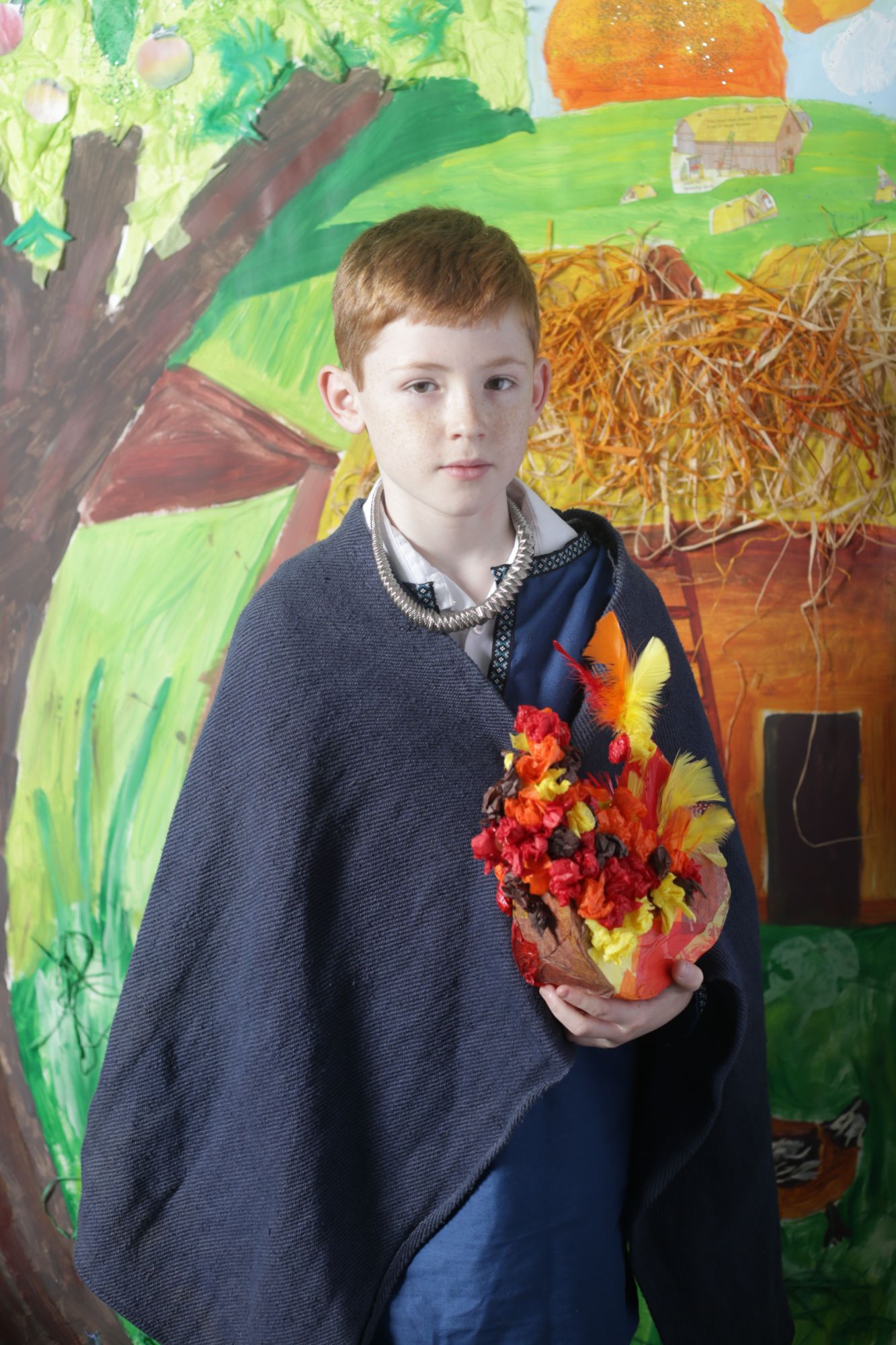 Mouslecoomb Primary School: teaming up with The Keep's 'On Your Doorstep' project, pupils create artwork inspired by local Anglo-Saxon heritage and a costumed workshop and photo-shoot is staged.

St Peter's Infants School: teachers write and perform a maths-related Pantomime to end their Maths Week in style, using our extensive pantomime costumes to dress the show.

St Leanard's Academy: the English Department spices up their open day with student helpers dressed as iconic literary characters.

Downs Park Special School: Pupils recreate WW1 experiences through costume and scene settings.

Wallands Primary School: Ave Magistrae! to the teachers who get into role for their topic dress-up day, with outfits from our Roman selection.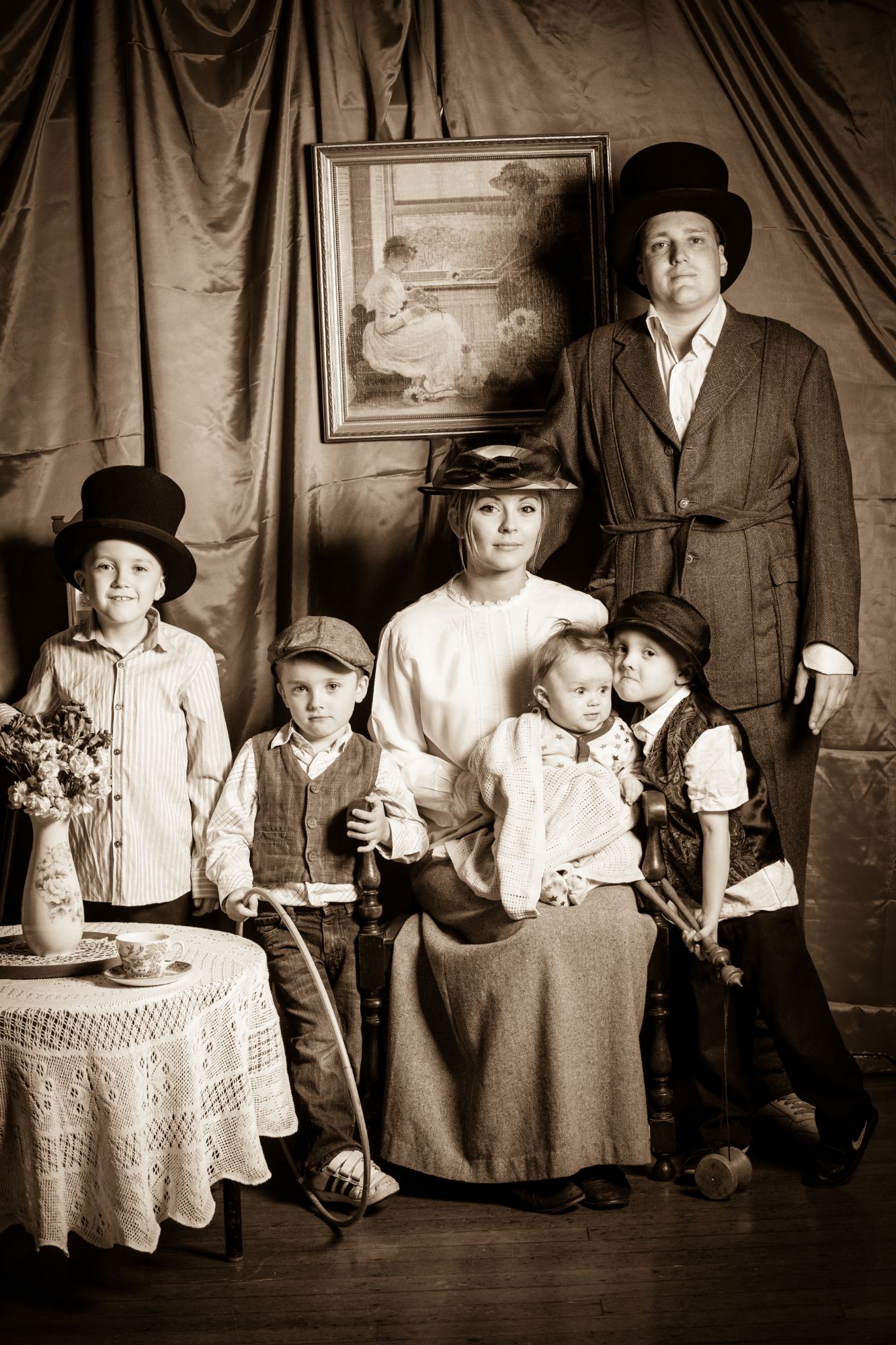 Coombe Rd School: team up with Gladrags to run an Edwardian Photo-Shoot event to mark their centenary. As well as offering family portraits, every school child is photographed.

Rodmell Primary School: Year 6 present a dazzling play-let of Romeo and Juliet, dressed in authentic Tudor Costume.

Coldean Primary School: Stunning Start sees teachers arrive in character (and costume!) to recreate Stone-age life, making clay pots, from which to eat food of the era, cooked over an open fire.

Peter Gladwyn Primary School: the Shackleton experience is recreated with an Antarctic role-play area created from our stash of props.

St Martin's Primary School: teachers dress to the nines for World Book Day as a range of popular book characters.

Carlton Hill: children explore the experience of a WWII evacuee by delving into a suitcase of authentic clothing and items.