We are open by appt Tuesdays, Thursdays and Fridays 10am to 6pm.
Before enquiring, please view our current hire procedures here.
"Crystal's Vardo is an educational play celebrating Gypsy Roma Traveller History and culture, written to raise awareness of Gypsy and Traveller issues. We have performed in prisons, colleges, schools, theatres and GRTH events. With 3 actors and 28 characters, costume is vital to delivering the play's message effectively, also to enhance the quality of the production, and as a charity we are always on a tight budget. Thank goodness for Gladrags' affordable prices and fantastic costumes!"
Writer, FFT
Hire rates are weekly. Costumes are priced per item; below is a guide price per full outfit. Discounts apply to subsequent hire weeks. Costumes can be taken away for fittings for 1 week, for FREE.
Community Groups/ Projects and Schools:
Members: £3 – £4.50 an outfit
Non-members: £6- £8.50 an outfit
Fringe & Amateur Groups/ Independent & Higher Education:
Members: £6- £8.50 an outfit
Non-members: £12-15 an outfit.
Party hire/ Corporate/ Professional Orgs:
Adults: £20-£30 an outfit
Children (up to 12 yrs): £8-£12
Consist of your choice of artefacts, accessories and a small amount of costumes tailored to suit your topic/ project. Great for school topics, reminiscence, sensory.
Priced by box size and per week, starting at £5 a mini box for members and £6.50 for non-members. Our most popular medium box is priced at £12.50 for members and £16 for non-members.
Indoor or outdoor dressing – up activity for children, adults or both. Optionally themed to your event.
Free, small Community Events/ Fun days: £50 – £75
Other: £100 – £150
Read more about our Community Activities here
Suitable for children's parties, a 50:50 split of costumes and accessories
Mini Box: £30
Small box £50
Medium Box £75
Large Box £100
We offer costume hire at very low cost, and in order to keep the rate this affordable hirers are asked to clean/ iron all washable costumes before returning them to Gladrags. A £2 charge is made for any items that need dry-cleaning after use.
You can opt for Gladrags to take care of washing and ironing, a service we outsource and therefore charge £2 an item to cover costs. Costumes requiring steam-cleaning are dealt with by us, for which there is also a small additional charge.
It is worth considering membership if you are likely to hire more than 25 costumes in the course of a year, as the hire will be even more cost effective. Membership is open to not-for-profit organisations, and schools and colleges as a means of receiving further benefits, which are:
40 -50% discount on costume hire and topic boxes (see Prices)
20% discount on educational workshops
free use of sewing and costume-making equipment
free use of library service, including loan of books
priority relating to use of costume storage service
any new services on offer


Members are consulted on our resources and service provision to help us make improvements, and invited to volunteer time and expertise to Gladrags as a way of contribututing to the organisation. There are no formal voting or related rights attached to membership.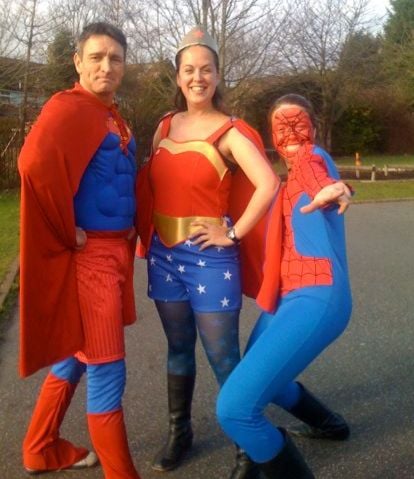 The annual Membership fees are as follows:
Schools:
Up to 150 pupils: £50
Up to 300 pupils: £65
More than 300 pupils: £75


Community Groups:
Up to 30 members: £50
Up to 50 members: £65
Over 50 members: £75


Fringe/Amateur Groups, Higher & Independent Education:
"Staff are always popping down to Gladrags to hire costumes and resource boxes for their classes. Vania and the team are amazing at sourcing just what you need and the children love the chance to dress-up in or handle the costumes and artefacts they find for us. The membership makes this all the more affordable for the school budget and is worth every penny!"
Deputy Head Coldean Primary School
Opening times by appointment: ****************************** Tuesdays 10am to 6pm Thursdays 10am to 6pm Fridays 10am to 6pm ******************************
Unit 10 Westergate Business Centre
Westergate road
Brighton
BN2 4QN