The Crew Club Youth Group in Whitehawk treat their elderly neighbours to an Oliver-Twist themed Christmas Dinner and show.
Vania Mills pioneered the Community Costume Resource in Bristol in 1994 to provide equal access to costumes. The Resource was created in response to the needs of local community groups, schools and small organisations with limited funding/ specific needs who were not catered for by the commercial costume industry.
Through her own work as a designer for community theatre, and using costume in health & wellbeing settings, Vania witnessed the enormous difference costume can make, not only visually, but also to the wearer's experience within the context of their project, and wanted to make this available to everyone.
Planet-friendly principles became key to Gladrags ethos, as costumes are made up largely of donated stock that are repurposed and adapted, enabling this resource to benefit the community time and time again.
Gladrags moved to Brighton in 2005 and is now run by a fantastic team of dedicated volunteers, amongst them costume designers and enthusiasts.
"Gladrags provided us with costumes and a Resource Box for our year 2 Florence Nightingale topic. The very low hire cost allowed us to have a permanent role play corner in the classroom throughout the six weeks, and regular drama sessions to highlight key moments in Florence's life story. This was brilliant in developing the children's ability to empathize. We ended our topic with all 26 children in the class kitted out for a play to parents and the rest of the school. FAB!."
Location
Gladrags have resourced a huge range of projects in Brighton, Sussex and beyond, as well as running popular projects of our own.
Our own projects include:
Costume hire to:
community and youth groups
local primary and secondary schools; 6th form colleges and adult education; universities
community, amateur and fringe theatre and film organisations
charities and not-for-profit organisations


Dressing-up and storytelling activities at community events within:
parks, libraries and children's centres
community and youth centres
museums and theatres
city-wide events


Educational workshops and reminiscence sessions with schools / charities supporting:
children and young people living in areas of deprivation
children with special educational needs
young disabled people
older people experiencing isolation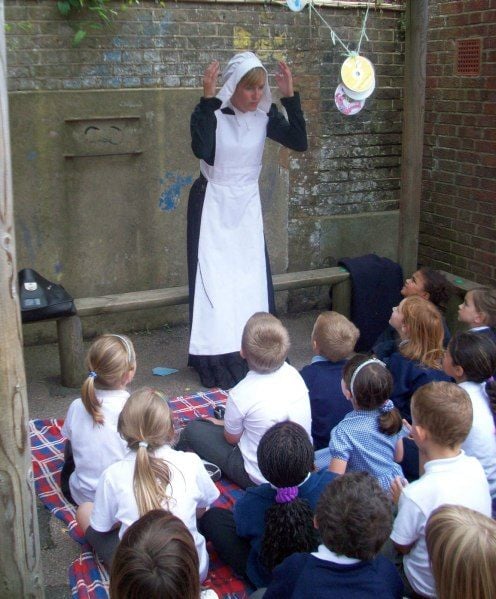 In addition we have supported professional film and television, corporate events and always welcome party hire!
Opening times by appointment:
Tuesdays 10am to 6pm
Thursdays 10am to 6pm
Fridays 10am to 6pm
******************************
Tel (opening hours): 01273 609184
Mob: 07940 295623
Unit 10 Westergate Business Centre
Westergate road
Brighton
BN2 4QN