The donated costumes, fabric and props rehomed to Gladrags are given a new lease of life. To complete the circle, we also offer surplus items back to the community through our 'Costume Re-homing' scheme.

Recently we have helped a couple of SEN schools start a costume box for their drama department, and provided fabric supplies to a womens' refuge crafting group. Smaller donations have supplied shirts to an up-cycling transformation challenge, and fabric scraps for free community crafting events in Brighton Festival 2021 & 2022.
Costume Rehoming Scheme enquiries: please contact us with details of your good cause,
and what items you're looking for (eg fabric, hats).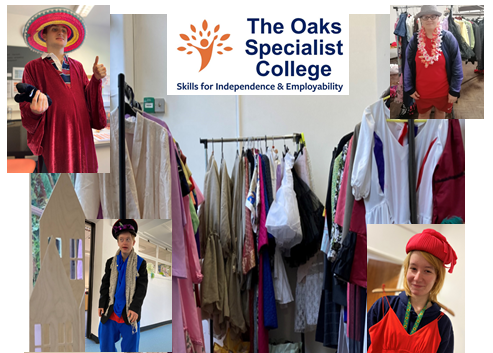 "As a charity for awesome young adults with additional needs, we struggle to provide the "extras" which give so much enrichment. These costumes will be treasured for performances, role-playing, and building confidence and self-worth plus an amazing amount of laughter already! You have all been so very supportive; we can't thank you enough!" Jackie Thurtle, Oaks Specialist College.
Dressing-up box creativity
"I was gifted some old costumes from Gladrags Re-homing scheme.. The next week I did a pre-GCSE day and the students were so excited to see the costumes, I incorporated their use into the workshop. They loved them! Dressing up is always fun, some of my students were living their best lives that day, but it just brought a vitality and theatricality to the occasion. I wanted them to create and be playful, and they did. Thanks so much !" Charlotte Grovesnor, Kings School Hove.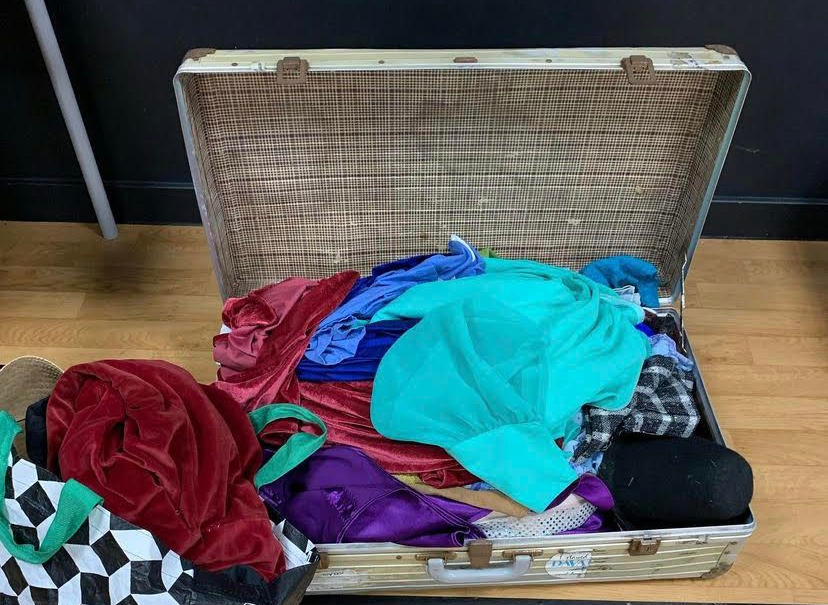 It is an important part of our work to continue the process of adapting and repurposing textiles to provide an improved costume purpose to the community. And this repurposing enables us to reach communities from costume hire to our schools resource boxes and outreach dress-up sessions, through to repurposing textiles and sales. Therefore, forming an important part of our mission to prevent items going to landfill which further promotes sustainable costume practise.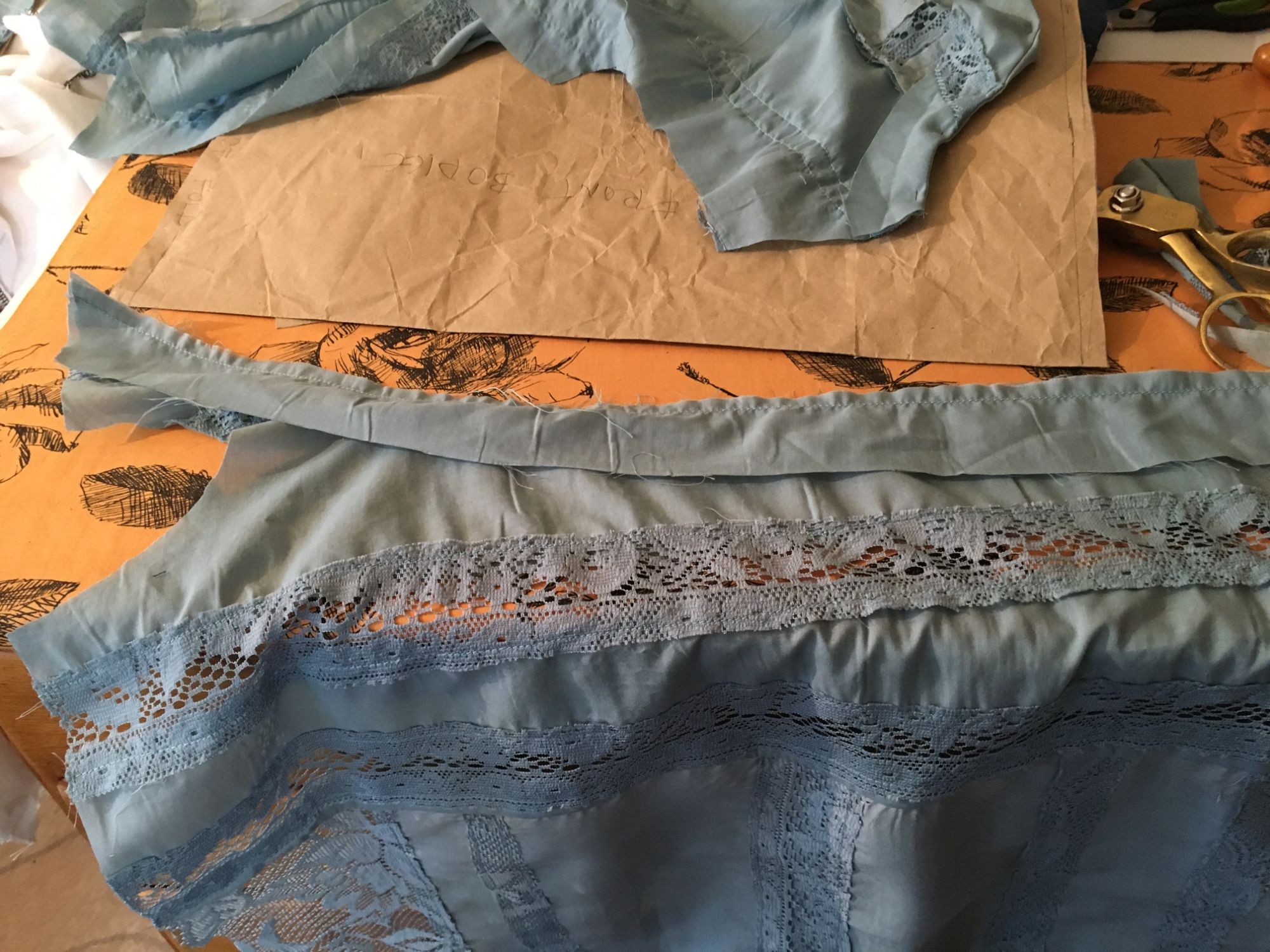 Original fabric, rescued from going to a charity rag-bin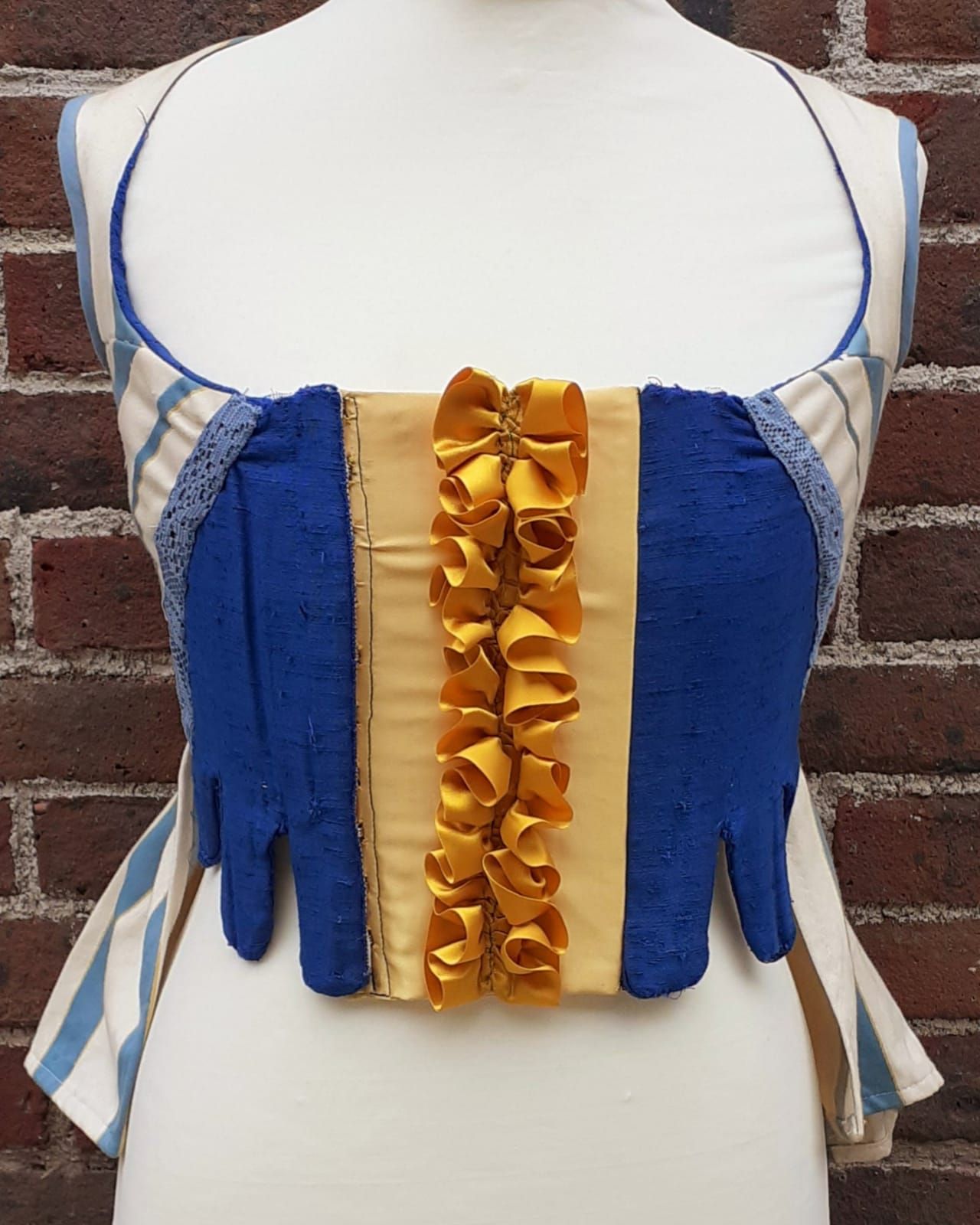 The redesigned bodice ready to take on a new lease of life.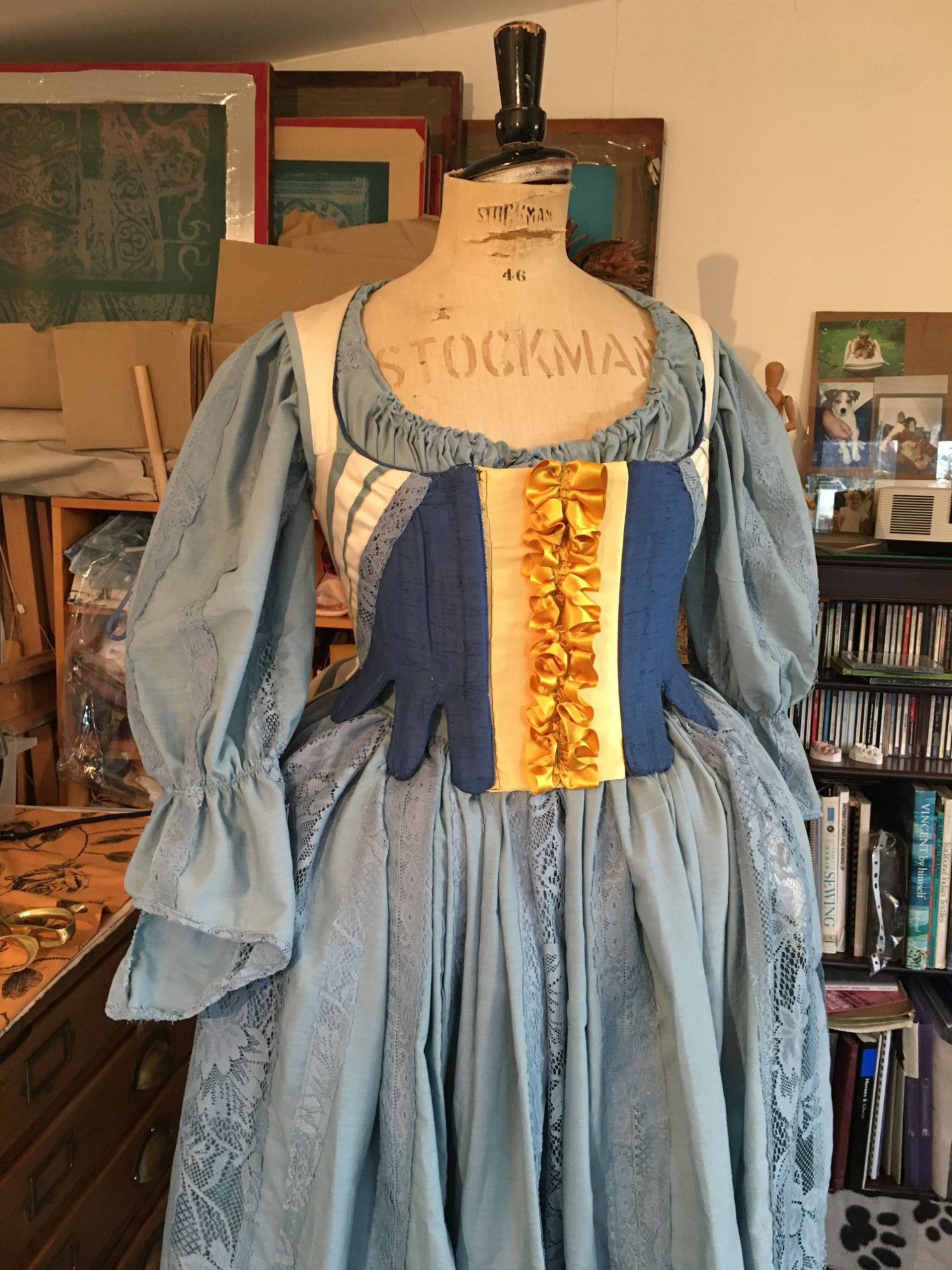 The finished dress, conceived and adapted by our volunteer, Cherry Solon.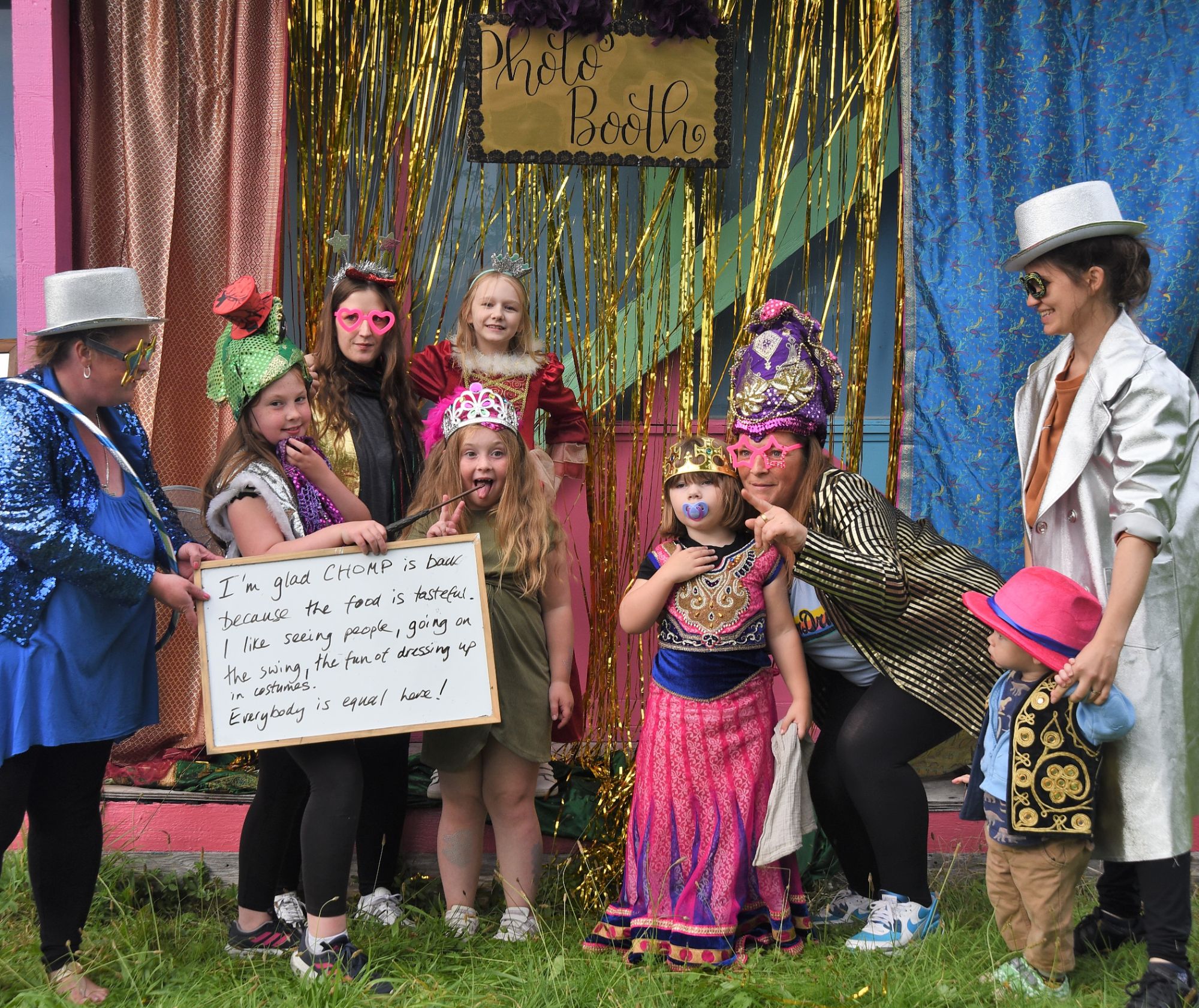 Costumes find a whole new expresssion at our Community dress-up days with Chomp Moulsecoomb, after being strengthened and repaired by our skilled sewing team to withstand repeated use, bringing joy to local families.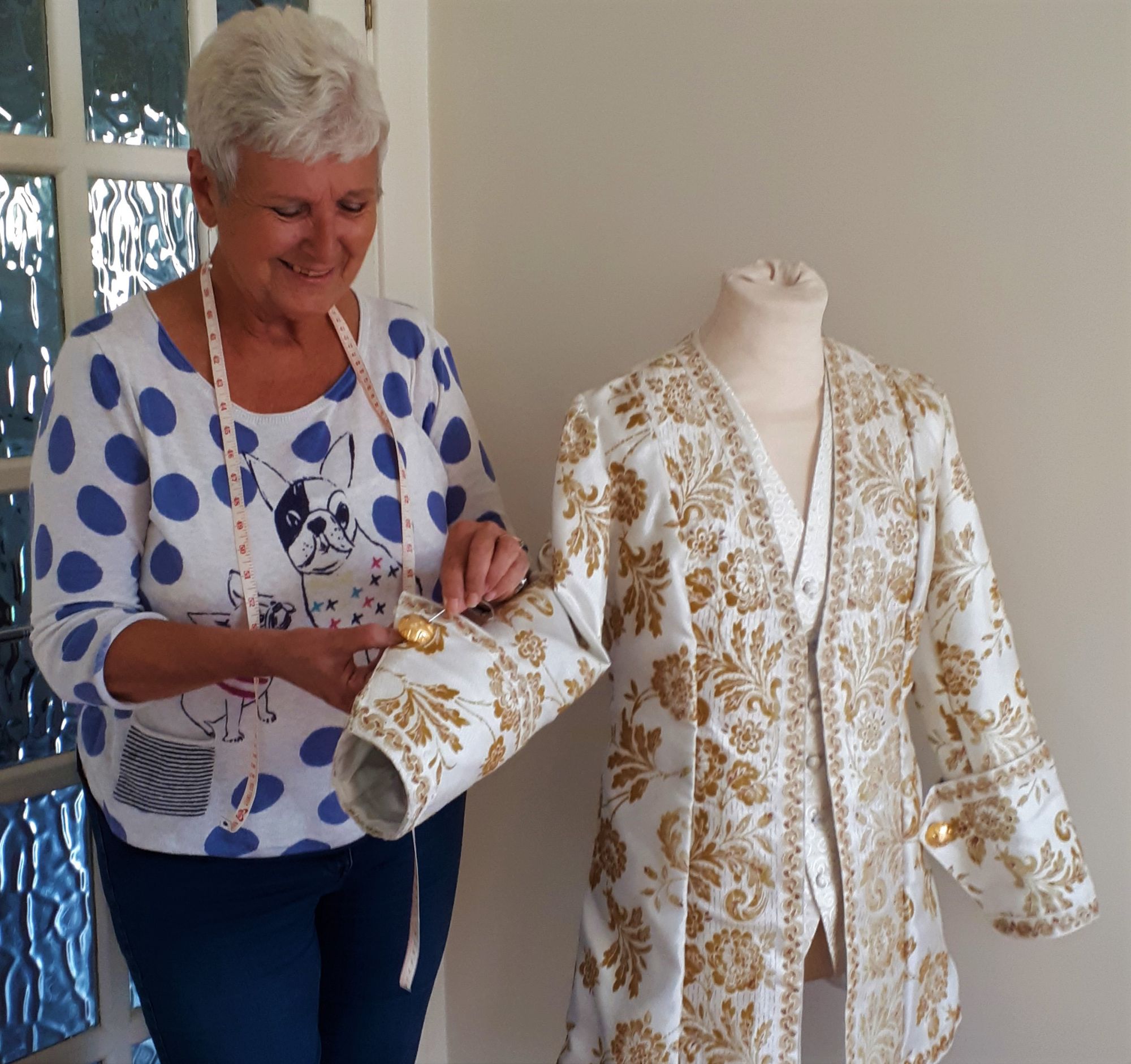 Self-taught seamstress and Gladrags volunteer Marilyn sews the final button on an 18th century jacket she made from repurposed furnishing fabrics and donated trimmings.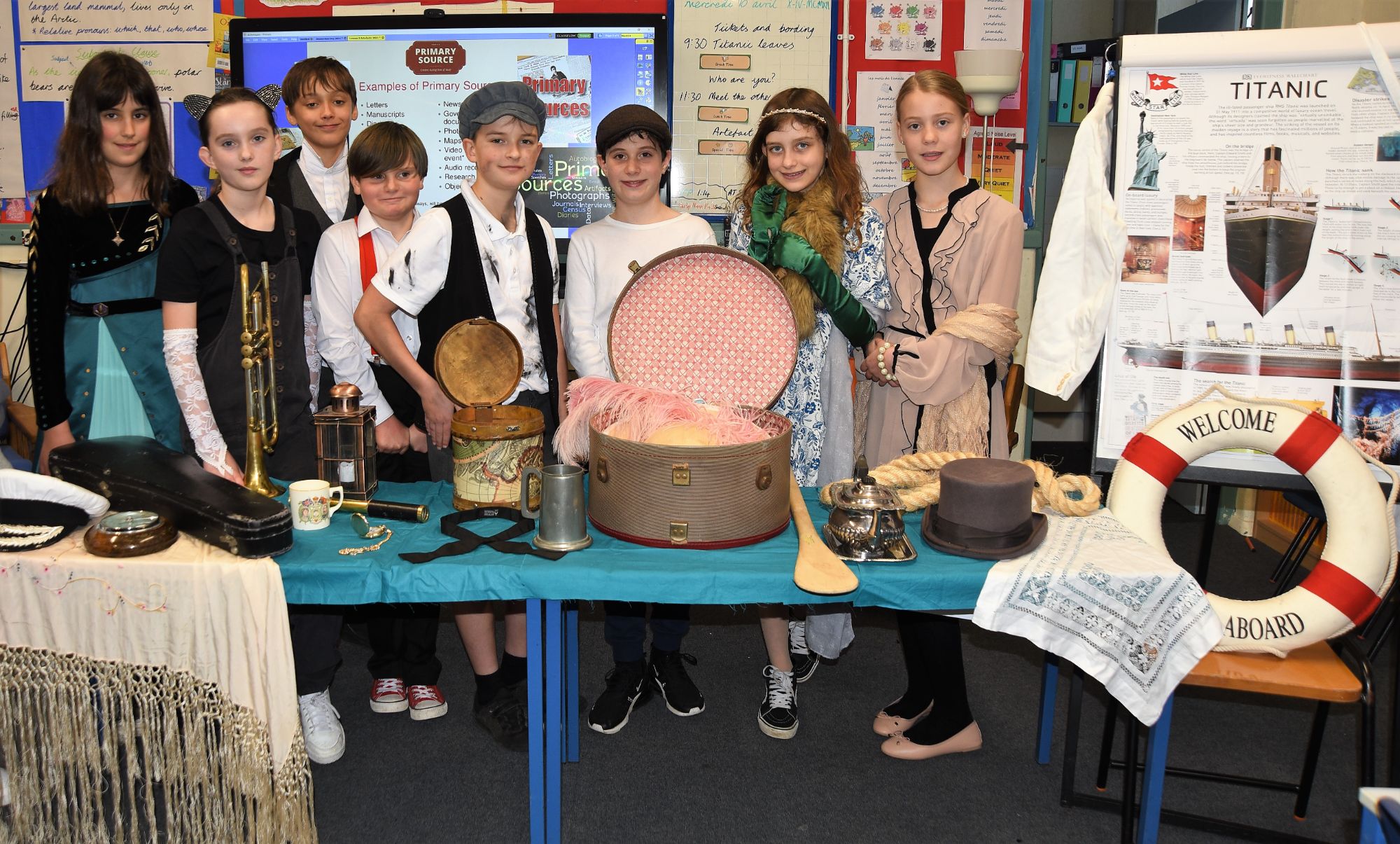 "Having the artefacts here means we can really see and feel what they're like and what it would feel like to people back then." Pupil at Patcham Junior School talking about our Titanic Resource Box, created from repurposed vintage objects.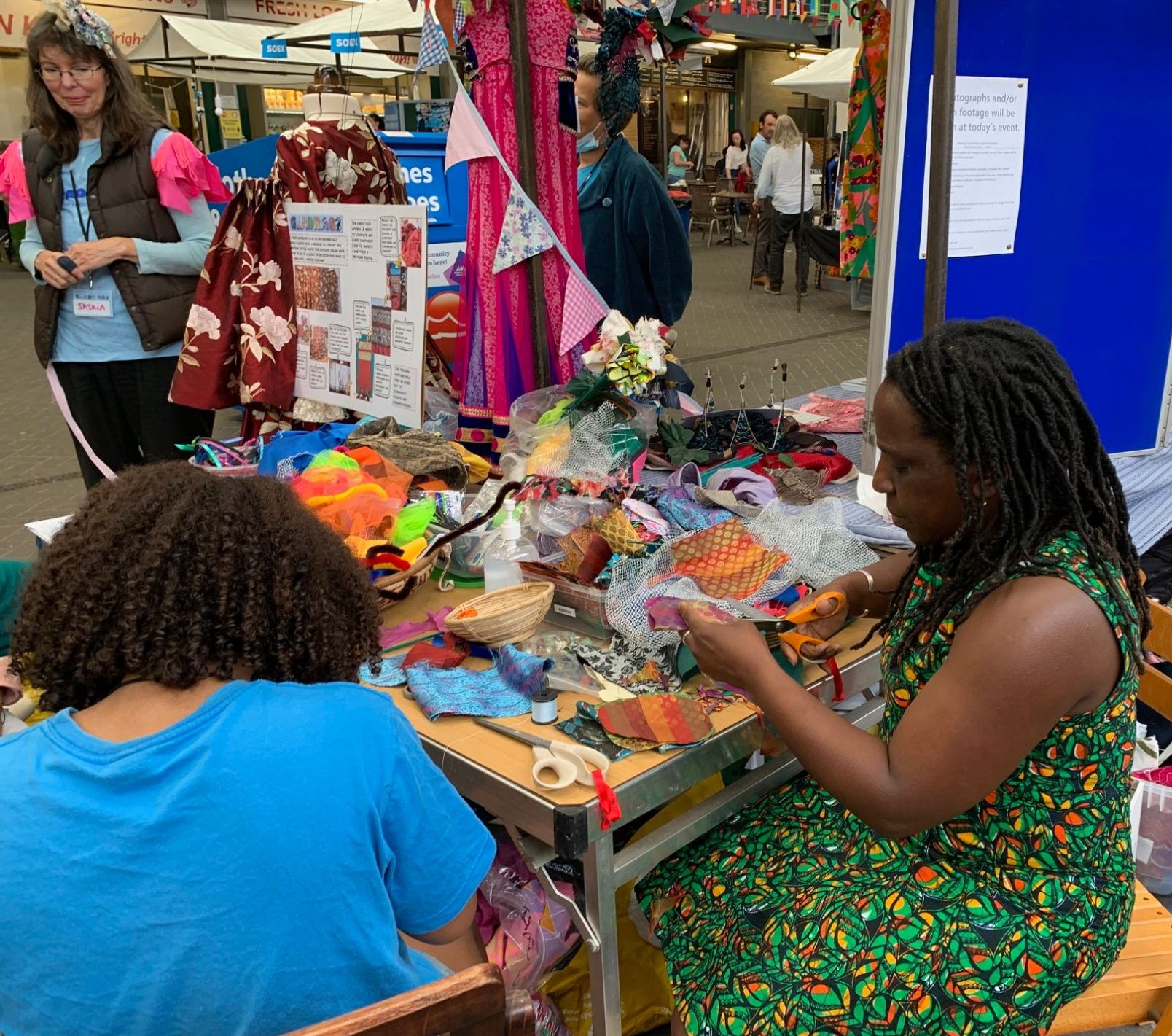 Re-cycle Re-use Re-Fashion Event
This event saw us collaborating with Sew Fabulous who hosted an event to celebrate textile and appreal sustainability. We joined them to promote our ethos of repurposing and our role as a community resource.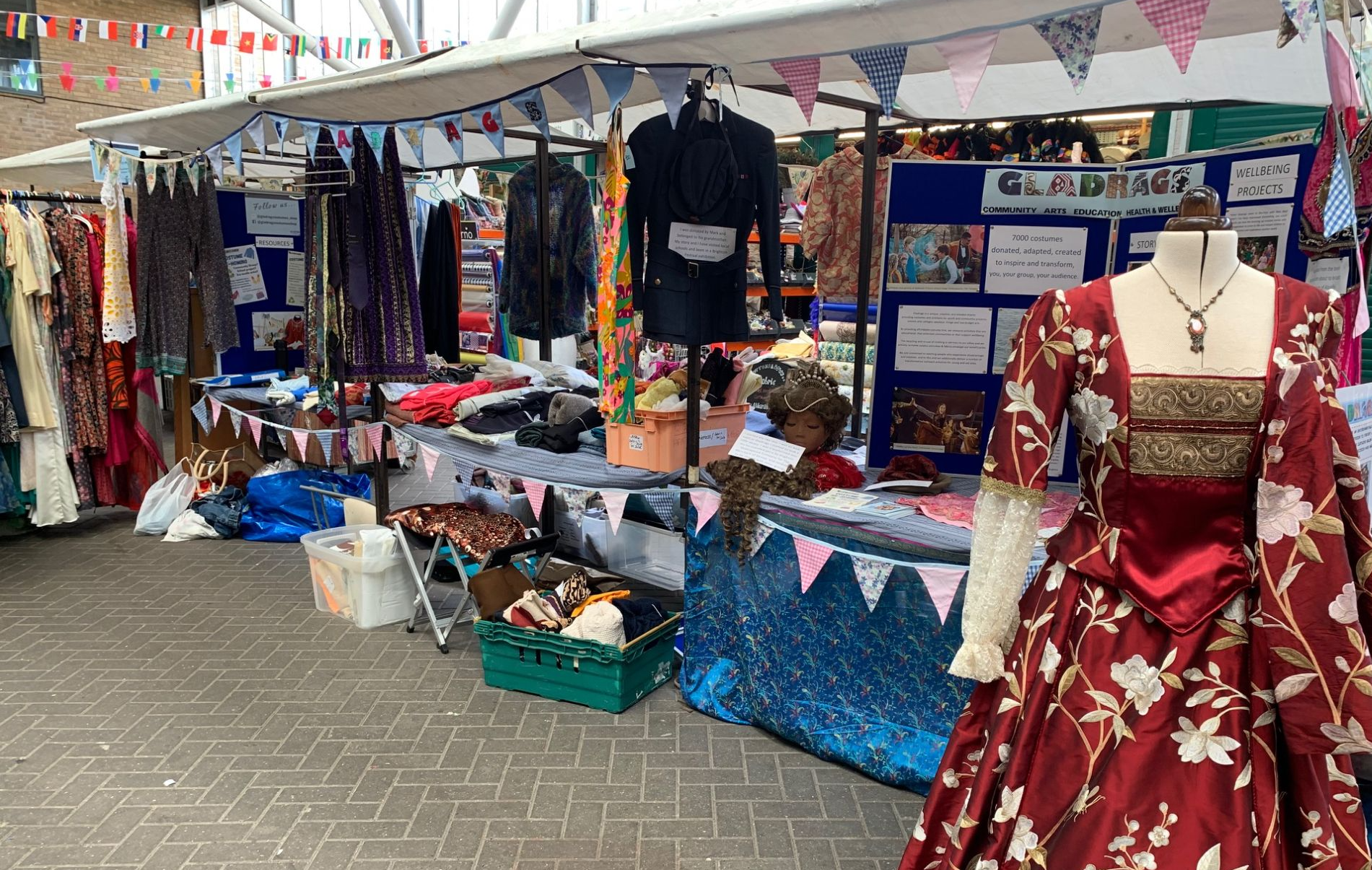 In an on-going exercise, we have been refining our huge collection of costumes to make more space in our store, and therefore making it easier for visitors and volunteers to locate individual pieces. These duplicate and surplus items are designated to be sold or re-homed.
Items which have a second-hand value find their way on to our Sale rails. We hold sale events a couple of times a year usually in a central Brighton venue. Anything suitable for online selling will be listed in our Ebay shop. This was particularly successful during the 2020/21 pandemic when we sold a few valuable vintage garments online and helped to sustain us financially during the time we were closed to hires.
"I'm very happy with my purchase and knowing it's helping a worthy charity is the icing on the cake. Good luck with your work." Feedback from an eBay customer.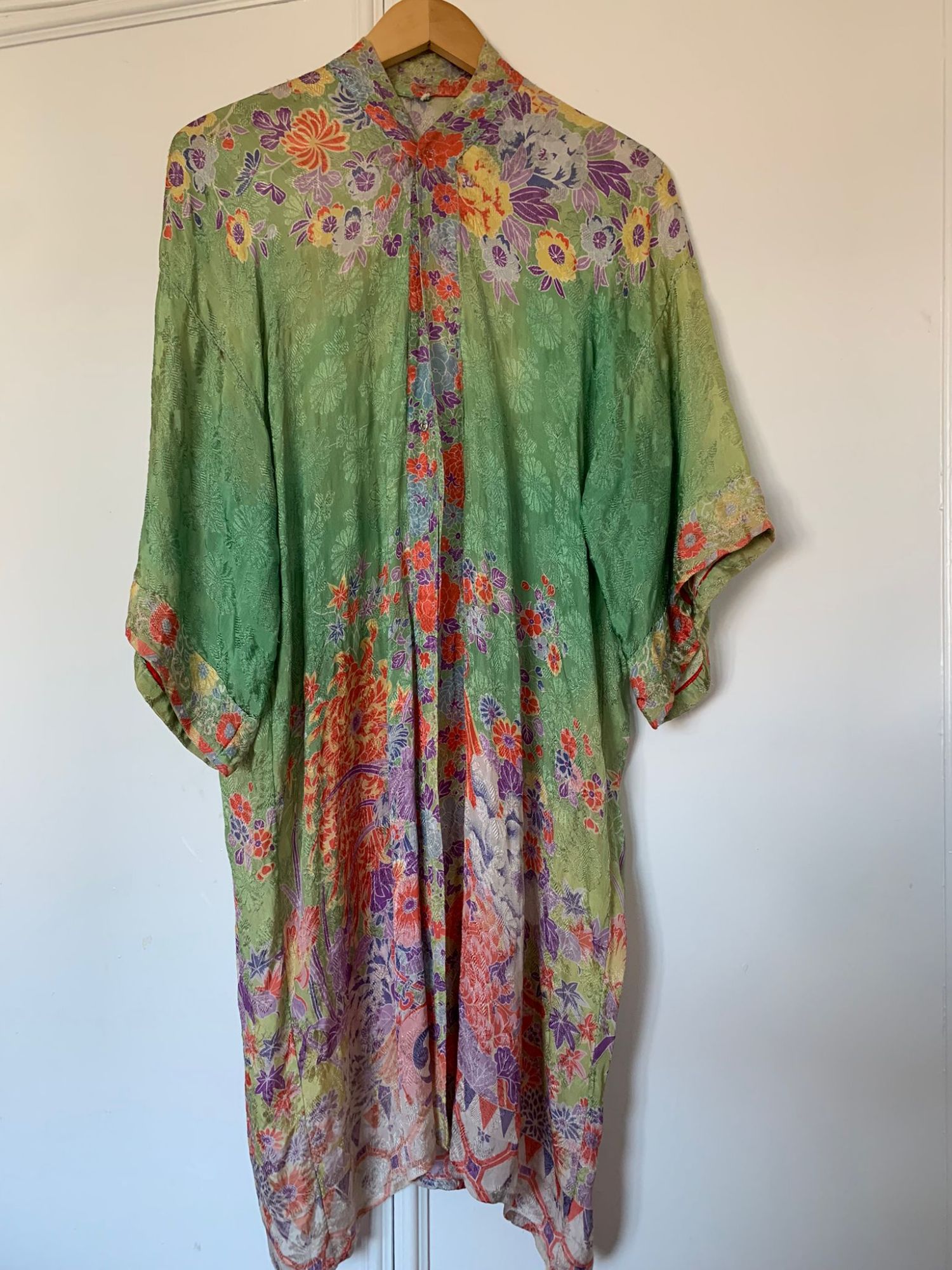 Our volunteers will restore, mend & clean garments before sale; this delicate kimono-style jacket was donated to us as part of a dusty amount of clothing stored in bin liners. After a careful hand wash, it came back to life and was snapped up by an eBayer.